Yesterday came two bombshells of casting news. The first, while not necessarily surprising, was a move that caused some ripples. Paramount officially confirmed that Martin Scorsese's new film, The Wolf of Wall Street, will open on Christmas Day. The film, which stars Leonardo DiCaprio, Jonah Hill and Matthew McConaughey, was originally slated for November 15. However, after Paramount execs watched the film, they realized that the 3 hour cut submitted by Scorsese was both too long, and too racy with material qualifying for an NC-17. The studio weighed its options, and have made Scorsese cut the film slightly. Now, it will open on Christmas Day, where it faces competition from films such as American Hustle, Saving Mr. Banks, Grudge Match, 47 Ronin, Jack Ryan: Shadow Recruit, The Secret Life of Walter Mitty, and previously released films such as The Hobbit: The Desolation of Smaug, and Anchorman 2: The Legend Continues.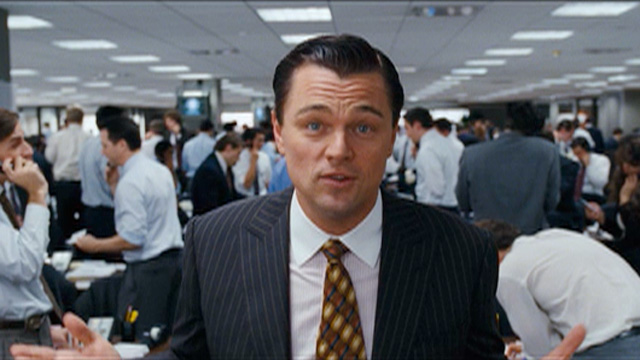 Previously, The Wolf of Wall Street faced even stronger competition. Up until last night, George Clooney's WWII caper, The Monuments Men was scheduled for release on December 18. Last night though, the story broke that the film would not make its scheduled date and was being delayed until the first quarter of 2014. That was quite the bombshell, as the film was expected to be a major Oscar player. However, Clooney says that the film was never intended as one, and that many options were weighed before the studio and him settled on the "Shutter Island" date as he calls it. For those who don't know, Shutter Island was originally slated for 2009, before Paramount delayed it until 2010, eliminating its Oscar chances. However, Shutter Island was a massive financial success. Clooney says in a Deadline article that he hopes the film will share some of the same success. He also notes that the film was considered for a November release, but the visual effects and score were not complete.
With The Monuments Men off the table, both the Oscar race and holiday season have one less competitor. However, I believe that it's worth mentioning the lack of prestige films in November. Here's the current release schedule for November:
Ender's Game- November 1
Last Vegas- November 1
Free Birds- November 1
12 Years A Slave (expansion)- November 1
Dallas Buyers Club (limited)- November 1
About Time- November 8
Thor: The Dark World- November 8
The Book Thief (limited)- November 8
Nebraska (limited)- November 15
The Best Man Holiday- November 15
The Hunger Games: Catching Fire- November 22
Delivery Man- November 22
Frozen- November 27
Homefront- November 27
Black Nativity- November 27
OldBoy- November 27
Philomena- November 29
Mandela: Long Walk to Freedom (limited)- November 29
That's a lot of films, but several are either limited or blockbusters. The only Oscar pics really going wide in November are 12 Years A Slave and Philomena. Maybe with the lack of adult competition, someone will choose to go wider (The Book Thief or Nebraska). But for now, November, the premier month of Oscar prestige, is desolate from anything but big blockbusters. Now, we're just waiting for the next move. Could Jack Ryan move to November? What about Anchorman? Grudge Match? Who knows? We'll find out soon.