Universal today announced the release dates for six of their upcoming releases. Three of the films will be released in 2014 and another three will be released in 2015. Universal obviously has confidence in a few of these movies, but a lot of them are being released during months that don't excite me all that much.
First off, we have the thriller As Above, So Below. This film is directed by John Erick Dowdle and will be produced by Legendary Pictures. The film is set in Paris and appears to be a weird psychological thriller of sorts. The film will be released on August 15, 2014. That's a perfect date for this film which sounds like an odd genre entry that I won't be too interested in. No word on the cast yet, but Thomas Tull (Pacific Rim) is producing the film.
Liam Neeson is a great actor. He's been in many great movies, but lately, it seems like all the roles he plays are angry, violent action heroes. Neeson stars in February's Non-Stop as an air marshal, and will also be reprising the role of Bryan Mills in Taken 3. However, Universal just announced a project that sounds quite interesting. A Walk Among the Tombstones stars Neeson and Downton Abbey's Dan Stevens. Neeson plays a PI and Dan Stevens is a heroin smuggler who team up to avenge the death of Stevens' character's wife. Now, this COULD end up being another superficial revenge thriller, as I said before. But, to my surprise, this actually sounds like a legitimately interesting film and one that won't be standard genre fare. I think that we could have an Oscar dark horse here. A Walk Among the Tombstones will be released on September 19, 2014. Danny DeVito is producing and Scott Frank is directing. I'm keeping my eye on this film.
Now, we come to a film that has been in development forever. I believe that Ouija, Universal's adaptation of the classic board game, was meant to hit theaters in November 2012, but was delayed indefinitely. Universal is now putting it back on the schedule as Ouija will hit theaters on October 24, 2014. Ouija will be directed by Stiles White and produced by Jason Blum of Paranormal Activity and Insidious fame and Michael Bay. This sounds like a full-on horror film and not something that interests me too much. I'm sure that Universal will make some good cash on this one, but I'm not expecting much.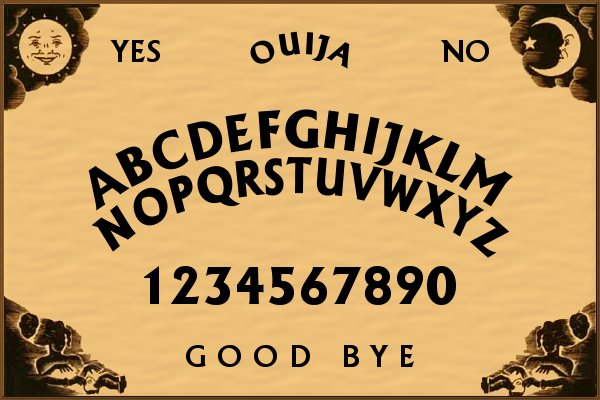 We move on to a project that I'm a little bit more interested in. Everest stars Jason Clarke, Josh Brolin, John Hawkes and Jake Gyllenhaal as adventurers who climb Mount Everest during a dangerous snowstorm. Baltasar Kormakur (2 Guns) directs the film, while Universal, Working Title and Cross Creek Pictures produce. While I don't think that Everest will be a great film, I certainly believe that the talent involved is strong and I think that it could make for a solid flick. Gyllenhaal gave such a fantastic performance in Prisoners and Clarke is great in Zero Dark Thirty. I'm hopeful for this one. Universal will release Everest in IMAX 3D on February 27, 2015.
Next up is a film that I have absolutely zero interest in: Pitch Perfect 2. Never saw the first Pitch Perfect and don't really plan on it. None of the actors are officially signed on yet, but Kay Cannon is returning to write the sequel and Elizabeth Banks is directing the film this time around. Universal announced today that Pitch Perfect 2 will be released on May 15, 2015. They obviously have a lot of confidence in commercial success with this one. It's just a matter of time before Ride Along 2 is announced as well.
Finally, we actually get to talk about the film that I'm excited for. Pacific Rim barely missed the cut on my top fifteen list, but it still had the best musical score of the year and featured some great action scenes. We likely won't get a sequel to that film anytime soon, but I'm equally excited for Pacific Rim director Guillermo del Toro's next effort. Crimson Peak stars Mia Wasikowska, Jessica Chastain, Tom Hiddleston and Charlie Hunnam and is a "gothic horror film" about a living house. That's what the synopsis sounded like to me. Crimson Peak will be released in IMAX on October 16, 2015.
Those are the release date updates for now, but I'm sure more films will be dated soon.