The Oscar nominations were announced on Thursday and things turned out quite different from what I had predicted. I think that I ended up predicting 73/107 of the nominations right, which isn't too awful. But still, there were a lot of snubs and surprises when the nominations were released. Here's a breakdown of what caught my eye on Thursday:
-No nominations for Rush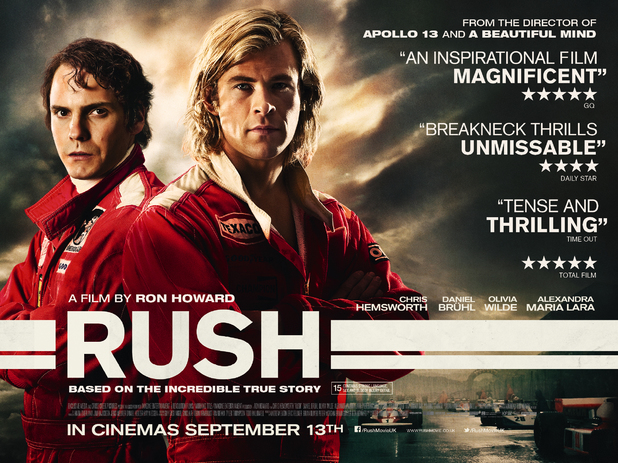 Sure, maybe you thought that Ron Howard's Rush was just a standard sports drama. I don't agree with you, but I respect your opinion. However, I don't see how Rush got absolutely no Oscar nominations. Daniel Bruhl was the most noticeable snub. His performance was worthy of a supporting actor nomination and that went to Jonah Hill instead. And then the technical categories. Rush is not only an intriguing story and thrilling film, it's incredibly well constructed. The sound, the cinematography, everything in Rush is perfect. And Rush got nothing. No sound categories, no editing, no cinematography. It got no nominations. That's a shame. A real shame. Despite the film's lack of Oscar nominations, I highly encourage that you pick the film up when it's released on Blu-Ray on January 28.
-No love for Inside Llewyn Davis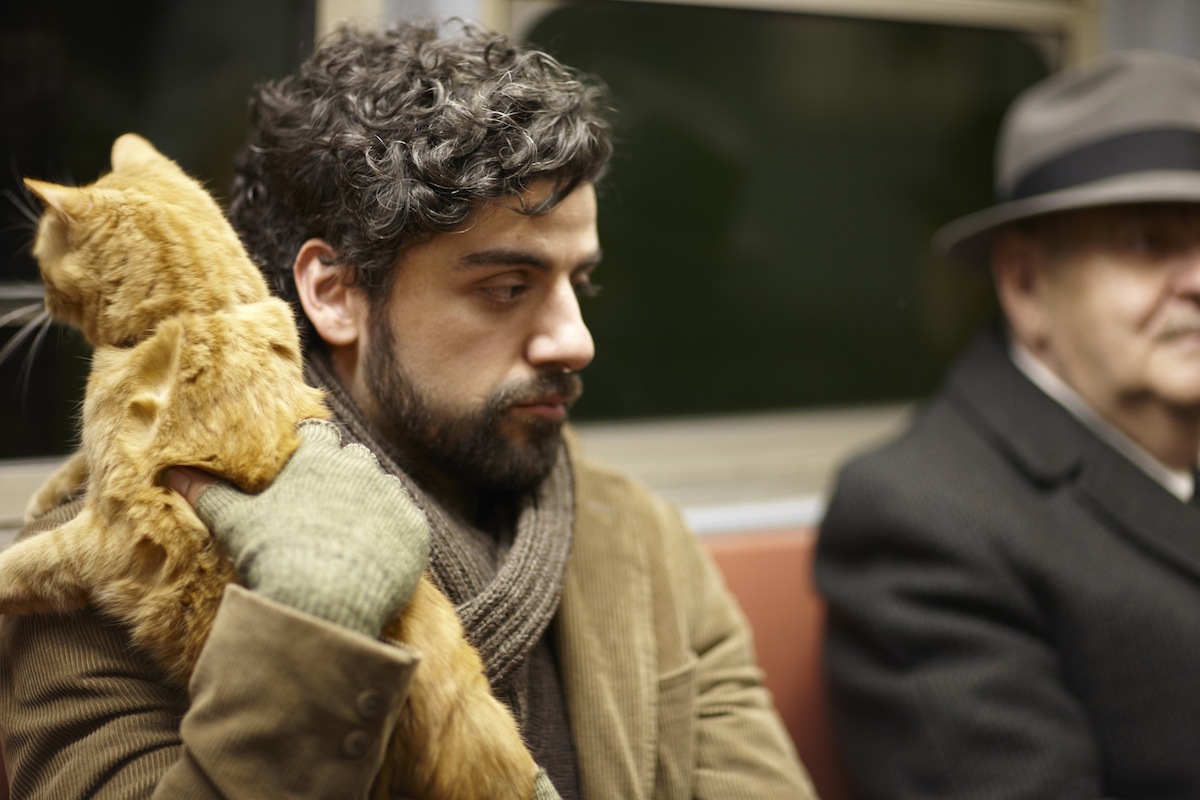 I've been thinking a lot about this snub. Inside Llewyn Davis is a great film and it got no love from the Academy at all besides a sound mixing and cinematography nomination. That's disappointing. And yet it is so fitting. Inside Llewyn Davis is a film about a man who can't get any recognition or love despite his immense talent. That's exactly what happened with the Oscar nominations for this film. It's disappointing, but it fits the theme of the film.
-The Wolf of Wall Street gets a lot of nominations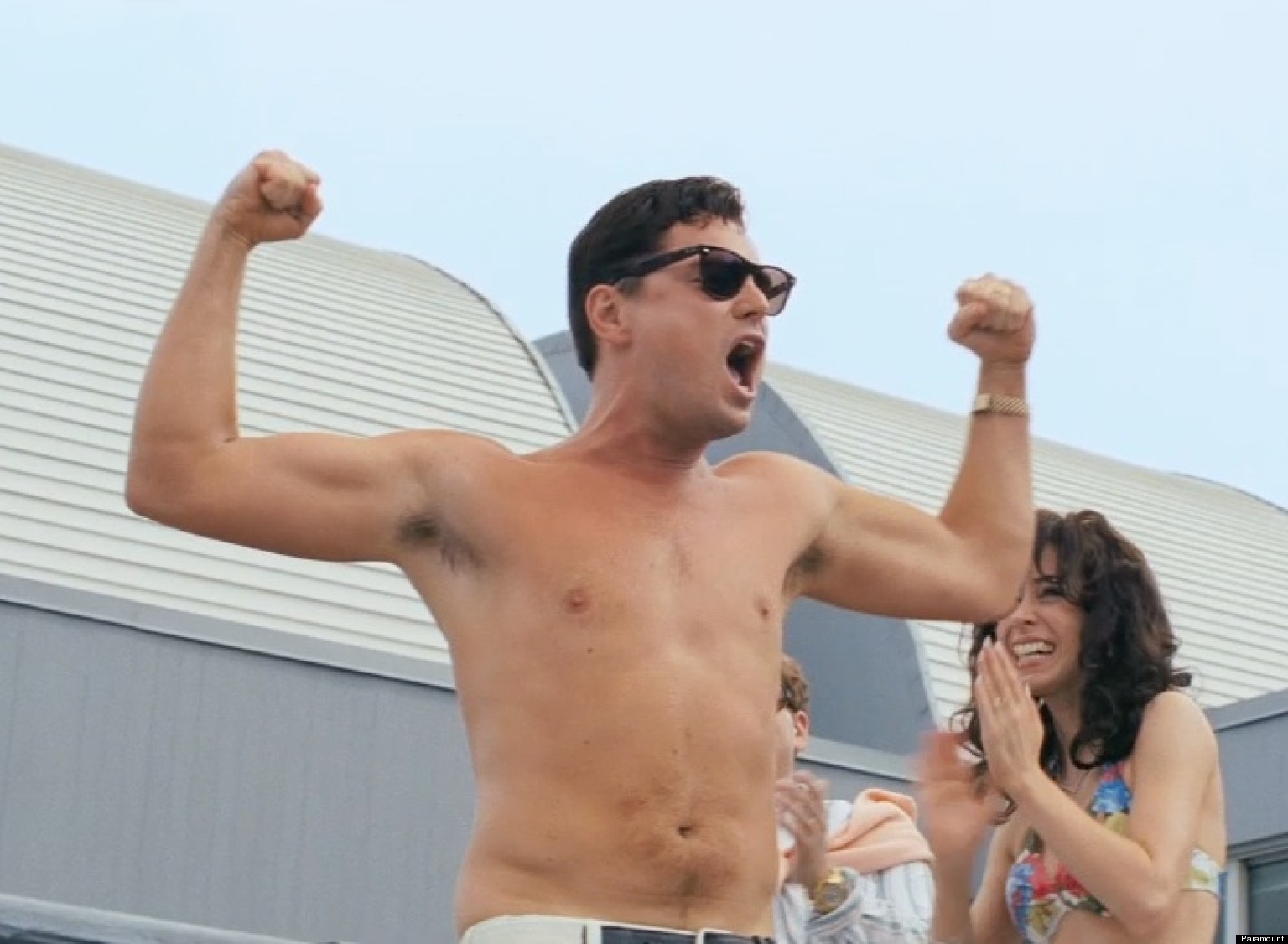 I was thinking that The Wolf of Wall Street might get a nomination for Best Picture and probably Best Actor and Best Screenplay. And that's about it. The Wolf of Wall Street ended up with five nominations: Best Picture, Best Actor, Best Supporting Actor, Best Adapted Screenplay and Best Director. That's a lot of nominations for a film that has been deemed so controversial. The nomination for Jonah Hill is especially shocking since pretty much nobody even thought he had a shot. I think that there may now be a little more support for the Wolf than we previously thought. I'll have to keep an eye on that.
-The Lone Ranger gets more nominations than Saving Mr. Banks
When the biggest flop of the year gets more Oscar love than the ultimate Academy Awards-bait film, you know as a studio that you've done something wrong. Disney's mega-flop The Lone Ranger received two Oscar nominations: one for Best Makeup and one for Best Visual Effects. Disney drama Saving Mr. Banks received one Oscar nomination for best Original Score. That's pretty surprising, as most people expected Emma Thompson to be a lock for Mr. Banks (Streep topped her there). Well, maybe Disney can advertise The Lone Ranger as an Oscar nominee now. That would be fun.
-Streep gets her eighteenth nomination over Emma Thompson
The Academy loves Meryl Streep. This was proven again this week as Streep was nominated for her turn as Violet Weston in August: Osage County. She beat out Emma Thompson, an actress who at one point was considered a lock. Even though I didn't love Mr. Banks, I did think that Thompson was good, so it's a little surprising that she was beat out. But then again, it IS Meryl Streep.
-Sally Hawkins and Julia Roberts get nominations over Oprah
One of the Best Supporting Actress nominees that I thought was a sure thing was Oprah Winfrey and I thought that Sally Hawkins and Julia Roberts would be fighting for that fifth spot. Turns out that both Hawkins and Roberts made it in and Oprah was left on the outside for her performance as Gloria Gaines in The Butler. Maybe The Butler just came out too early or maybe Harvey Weinstein didn't campaign enough for it, I don't really know. But Oprah and The Butler as a whole got shut out of the Oscar race.
-A lot of love for Dallas Buyers Club
I knew that Dallas Buyers Club had a lot of support, but I wasn't sure just how much it had. Dallas Buyers Club has REALLY strong support. Not only did the film get the expected Best Picture, Best Actor and Best Supporting Actor nominations, but Dallas Buyers Club also received nominations for Best Original Screenplay, Best Film Editing and Best Makeup and Hairstyling. That's a lot of support for the AIDS drama and I think that the film could end up taking home two or three of those.
-What the heck is Alone Yet Not Alone?
One of the weirdest moments from the Oscar nominations broadcast was when Academy President Cheryl Boone Isaacs announced that Alone Yet Not Alone was a nominee for Best Original Song. I had no idea what the film was and was puzzled by the nomination. It turns out that the film is a Christian movie about kids in the 1700's. And apparently, the composer of the film has some association with the Academy. Still, a weird choice. And can somebody tell me why Inside Llewyn Davis didn't get nominated in this category? Was it ineligible?
-Tom Hanks and Robert Redford get snubbed
We knew that two of the seven Best Actor contenders wouldn't get nominations, but who would really have thought that Hanks would be the one to miss the cut? Hanks give a spectacular performance in Captain Phillips, but he was snubbed and Christian Bale made it in instead for American Hustle. Redford also missed the cut, but I kind of expected that. Still, an interesting choice by the Academy.
-Pacific Rim doesn't get a visual effects nomination
Say what you will about Pacific Rim, but that film had some great effects. The robots and monsters looked awesome. That's why I was shocked when the film was snubbed in the visual effects category. I thought that it was sure thing.
Those are some of the things that I noticed when reading over the Oscar nominations? Were there any that you thought I missed? If so, let me know in the comments section.