Some sad news out of Hollywood, as it was reported late last night that Eli Wallach, who appeared in films such as
The Good, The Bad and The Ugly
and
The Magnificent Seven
, had died at the age of 98. Wallach's death was confirmed by his daughter. No official cause of death was listed. Wallach was an EGOT winner, which is one of the biggest achievements in Hollywood. Wallach won an honorary Oscar in 2010 for his work on several films throughout history. He first television role was in 1951. Late in 1956, he appeared in
Baby Doll
, which was his first film role. During his nearly 60-year Hollywood career, he also appeared in
The Holiday
,
The Godfather Part III
and
Wall Street: Money Never Sleeps.
All in all, Wallach had an incredibly successful career in Hollywood.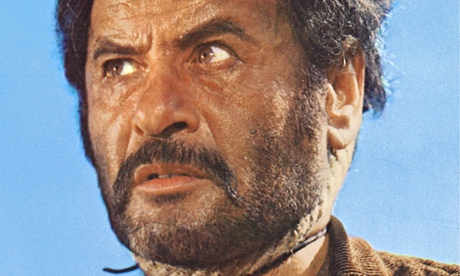 I've been meaning to watch
The Good, The Bad and The Ugly
and
The Magnificent Seven
for quite some time now, but I never have gotten around to watching either film. That's something that I most certainly will change. I really don't know much more about Wallach than what I have read today, but he obviously has had quite an impact on Hollywood history. He's one of the few EGOT winners, which is an amazing feat. All in all, Wallach acted in 167 films and television shows over the course of his 59-year career. That is extraordinary. He most certainly will be missed by everyone in Hollywood and by film fans across the globe.