This weekend was one of the biggest box office weekends of the year and a dream lineup for the industry. Highly anticipated films
Interstellar
and
Big Hero 6
both opened, but unsurprisingly, Disney's new animated flick opened on top.
Big Hero 6
snagged $56.2 million, which is an improvement on both
Wreck-It Ralph
and
Tangled
. It wasn't as monumentally high as last year's
Frozen
, but it's still an incredibly impressive opening.
Big Hero 6
also received an "A" Cinemascore, which should keep it near the top of the box office charts for the next few weeks. I enjoyed the film, and I've got a review coming soon. Meanwhile, the film also took in $29 million overseas for a total worldwide opening of $79.2 million. Not bad at all.
Christopher Nolan's epic sci-fi drama Interstellar finished in second place with $50 million this weekend. It's likely that Interstellar will end up falling just shy of that number, but it's still a solid opening. The good news for Interstellar is that it's become a national talking point, with debate across the internet. I see this film being a divisive word-of-mouth dynamo like Gone Girl and I wouldn't be surprised to see it hit $200 million. The film received a "B+" Cinemascore, which is the same score that Inception got a few years back (according to Deadline). International grosses were even stronger, totaling $80 million. The film has grossed $132.1 million worldwide, which is very impressive. I know that I'll be back to see it a couple more times. It's one of the most extraordinary films I've ever seen.
After that, the box office becomes much less interesting. Gone Girl finished in third place again with $6.1 million. The psychological thriller has now made $145.4 million and will likely finish with around $160 million, which is very impressive for a dark adult drama. Ouija was just behind Gone Girl in fourth place with $6 million. The critically lambasted horror flick has now grossed $43.4 million on a $5 million budget. This is why we can't have nice things.
St. Vincent continued its impressive box office run with $5.7 million this weekend in fifth place. The low-budget indie comedy has now grossed $27.3 million. Open Road's Nightcrawler dropped only 47% to sixth place and grossed $5.5 million. The critically adored thriller has now made $19.7 million, which is solid considering its modest budget. All in all, I can't wait to see this movie and I hope it continues to do well.
In seventh place was Sony's Fury, which took in $5.5 million this weekend. The fantastic and gripping war drama has now made $69.2 million in the US and will probably crawl its way to $80 million. Not overly impressive considering its budget was $68 million. John Wick was not far behind in eighth place with $4 million, which was enough to raise its total to $34.7 million. The film only cost $20 million so Lionsgate is already making profit off this one.
Alexander and the Terrible, Horrible, No Good, Very Bad Day
finished in ninth place this weekend and snagged $3.4 million. The Disney movie has now grossed $59.2 million, which is incredibly impressive considering its $28 million budget. Finally,
The Book of Life
rounded out the top ten with $2.8 million. The film has now made $45.2 million.
In the independent film world, Birdman was in front once again with $2.3 million. The Oscar favorite has made $8 million so far. The Theory of Everything also had a solid debut in five theaters, grossing $207,000. Very good opening, and this film will likely be a powerhouse once it expands to more theaters.
Next weekend sees the release of Dumb and Dumber To, Rosewater and Beyond the Lights, along with the limited release of Foxcatcher. Here are my predictions:
1. Big Hero 6- $36 million
2. Interstellar- $32.5 million
3. Dumb and Dumber To- $22.5 million
4. Beyond the Lights- $6 million
5. Gone Girl- $4.9 million
6. Rosewater- $4.7 million
7. Ouija- $4.5 million
8. St. Vincent- $4 million
9. Nightcrawler- $3.5 million
10. Fury- $3.4 million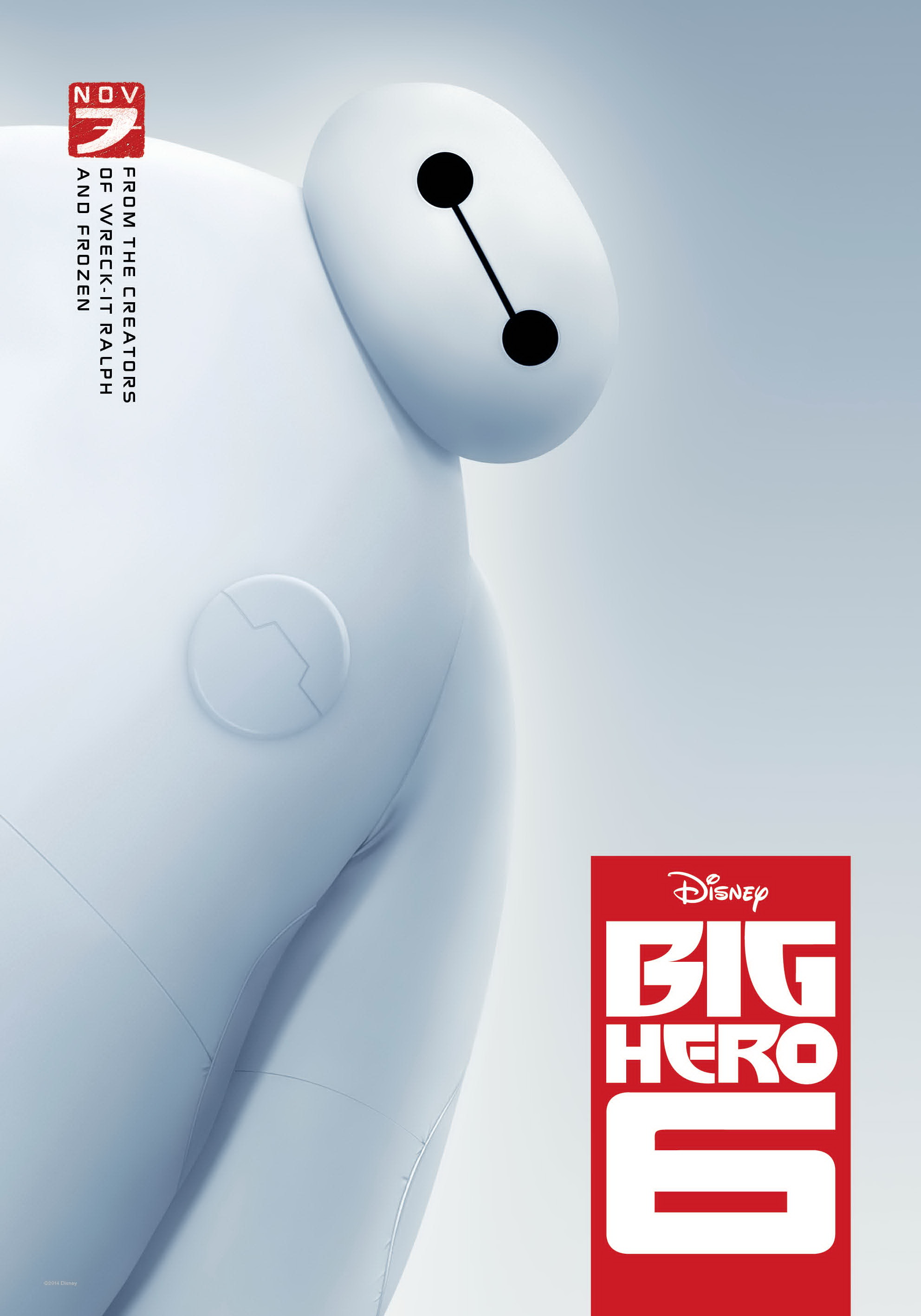 Image Credits: Yahoo, Wired, Screen Rant, Disney Wikia