After a big week of movie release date changes, the schedule gets even more crazier with Fox dropping a whole bunch of Marvel on us. There's practically a new Marvel film every five months for Fox at this point. Also, Fox announced Taken 3 and a mystery Ridley Scott project, which could end up being Prometheus 2. Let's break it down.
First, The Secret Service, a comic book adaptation from director Matthew Vaughn, was moved from March 6, 2015 to October 24, 2014. The March release shows more confidence by the studio, but I really don't care about this one. There don't seem to be many confirmed cast members at this point and the fact that it's from Mark Millar doesn't excite me one bit. Hopeful that this might turn out to be good, but I seriously doubt it.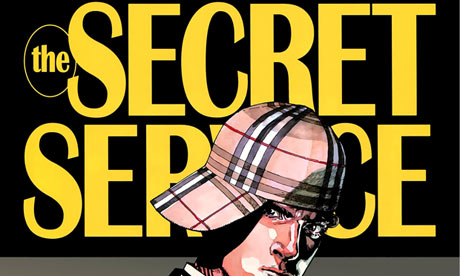 Fox also announced that Taken 3 will be released on January 9, 2015, which is similar to the time of year in which the original film was released. The film will star Liam Neeson, Maggie Grace and Famke Janssen and will be directed by Oliver Megaton, but other than that, nothing is known about the film's plot. Obviously, someone's going to get taken. I really have little interest in this film, even though Neeson's last film (Non-Stop) was extremely impressive.
Next up is Frankenstein, the Daniel Radcliffe-starred reboot of the classic Universal monster property. The film was originally slated for release on January 16, 2015, but now it will hit theaters on October 2, 2015. This film is written by Max Landis, which piques my interest a little, and casting Daniel Radcliffe as Igor was a smart move. This one is a wait-and-see for me. It could be good, but we know way too little about it at this point.
Before we get to the big announcements from Fox, I also discovered that Columbia and Universal both made a couple of release date changes as well. Columbia announced that Chappie, the latest film from Neill Blomkamp, will now be released on March 6, 2015, instead of its original March 27 date. Chappie stars Hugh Jackman, Sharlto Copley, Dev Patel and Sigourney Weaver. I'm very excited. Universal also moved their action epic Everest, which stars Jake Gyllenhaal, Josh Brolin, Jason Clarke, Robin Wright and Sam Worthington. Everest will now be released on September 18, 2015 instead of February 27. It really doesn't make much of a difference to me. Maybe Universal's positioning it as an Oscar contender though. That would be interesting.
Also, Fox announced that a new film from Ridley Scott will hit theaters on March 4, 2016. There's no information about the film, but most people suspect that it's Prometheus 2. Even though I wasn't a fan of the original Prometheus, I still am very much looking forward to the possibility of a sequel. I hope that it happens because there's a lot of stuff that still needs explaining.
Now, here's the big news. Last week, Fox announced three new Marvel films. The first movie up is an untitled sequel to The Wolverine, which will hit theaters on March 3, 2017. There's no information on the film beyond that. Next up is The Fantastic Four 2, the sequel to 2015's Fantastic Four. The sequel will hit theaters on July 14, 2017. And finally, Fox announced an untitled Marvel film for July 13, 2018. So, quite a bit to digest there. Let's break it down.
To get things started, let me say that I absolutely HATE the move of announcing The Fantastic Four 2 more than a year before the first one has even been released. It's so ignorant. Fox doesn't even have a clue if people are going to like this movie, yet they've greenlit a sequel. It's idiotic. I also hate the move of greenlighting a Wolverine sequel, but that's primarily because I hated the last Wolverine movie. Finally, I really don't care about the untitled Marvel film. It's just a ploy to scare off other studios and mark your territory on a date. None of this really matters. We're two, three, even four years away from these movies. Just focus on the spectacular-looking Days of Future Past for now.